Make Any Face
Put any face you want on your clock. The included LEDs are so efficient that they brightly shine through normal paper — or any other translucent material. For example, in the image below the LEDs are brightly shining through a layer of gold craft paper — despite the high blue absorption of gold!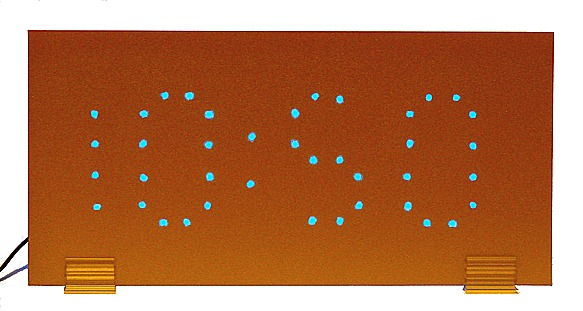 (Gold paper is not included in our kit but is available for a few cents at your local crafts store.)
If you find that it's too bright, then simply insert more layers of paper to absorb more light. To make the dots bigger, just space the paper away from the panel. Here are a few different styles: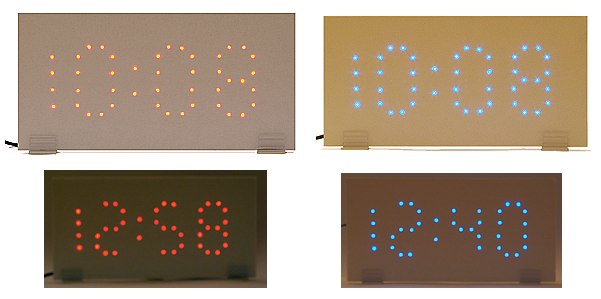 The possibilities are endless! Use your favorite picture as a clock face: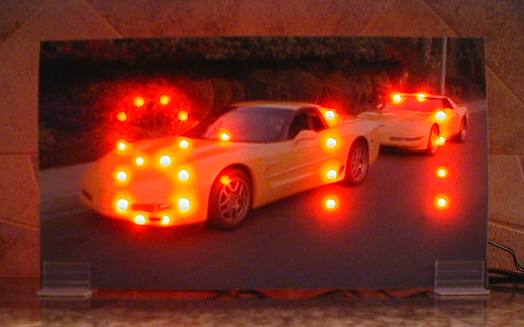 (many thanks to the fan who submitted this picture — you know who you are!)
After customizing the face, try these more advanced modifications.
© 2007 LEDkit. All rights reserved. legal information | contact us