A Big, Fun Project
It's fun! Why buy a clock when you can make one yourself? Our design makes electronics frustration-free. All connection points are labeled in large 1/4" lettering. Don't worry about making mistakes: the included driver provides a simple test sequence that is explained in the included manual. The kit has been assembled in under 20 minutes. Can you beat the record?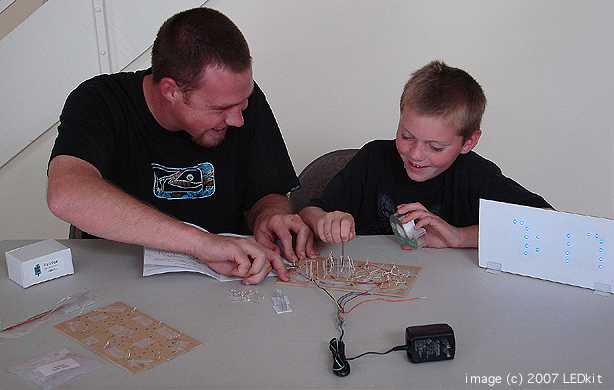 It's huge! Look at the photograph: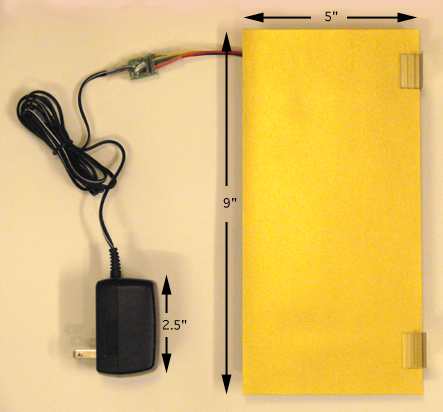 The fun never stops! Put any face you want on your clock. For example, the clock is shown above in gold craft paper. Or join several clocks together so that they all show the same time. Or add more LEDs.
© 2007 LEDkit. All rights reserved. legal information | contact us