The Giant Bright Do-It-Yourself LED Clock
With the LEDkit™ solderless clock kit, you create a giant — 9" x 5" — super bright self-standing clock only 1/8" thick that keeps accurate time — even during power failures up to 1 minute. Change the brightness at the push of a button. The digits fade smoothly when the time changes — minimizing distraction. Automatically synchronize multiple clocks. These are just a few of the features. Here is how it looks when fully assembled: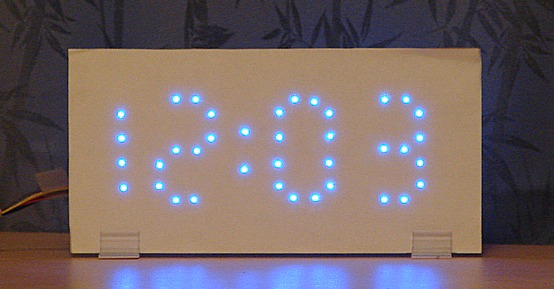 Easy to Assemble: No Soldering Required! Our unique wiring pattern doesn't need a traditional PCB with tiny parallel tracks on it. You simply twist the LED leads directly to other leads. Only six conductors enter the panel! Here's what the back of the clock looks like: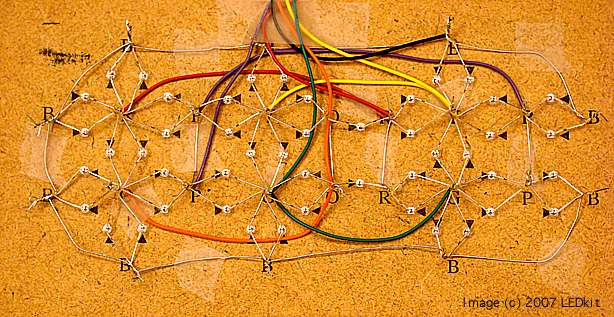 Your wiring will be such a work of art that you'll never want to cover it up!
The kit includes all materials you need (click for details). You get a manual that explains exactly how to make this wiring and how it works. This kit is a great way to learn about the simplicity of multiplexed wiring. Your clock will keep accurate time and will be easy to customize. Buy yours now!
© 2007 LEDkit. All rights reserved. legal information | contact us